Renuvo 128 - Resume Website Template
By 128.digital
Renuvo 128 is a versatile webflow template that can be used to create a professional and polished online resume, CV, personal portfolio, freelancer portfolio, photographer portfolio, artworks portfolio, artist portfolio, web designer portfolio, illustrator portfolio, designer portfolio, developer portfolio, programmer portfolio, and coder portfolio. This template is designed to showcase your skills and work in a visually appealing and easy-to-navigate manner, making it an ideal choice for anyone looking to create a standout online presence in the job market or creative industry.
Price $79 USD
%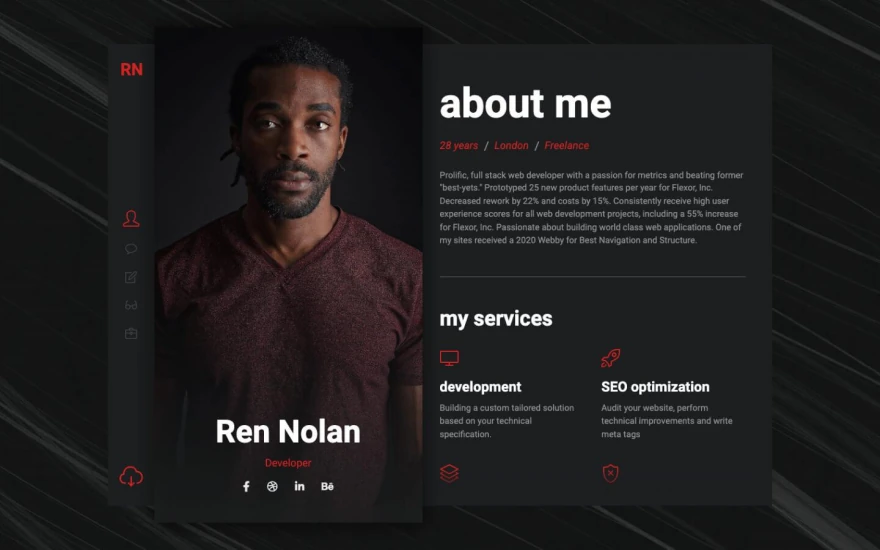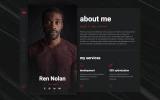 Template overview
It's time to promote yourself professionally! Renuvo 128 is a creative template for the Resume CV site. With a clean and beautiful eye-catching material design, it is designed to make a great first impression on your potential employer. The template is fully responsive and will look perfect on any device, from a widescreen monitor to a mobile phone. With its user-friendly interface, you do not need to be a professional at web development to launch a high-end website successfully. The template is perfect for promoting yourself and your business and is tailored for a wide range of professionals, including personal portfolios, freelancers, photographers, artwork, art, artist portfolios, web designers, illustrators, designers, developers, programmers, and coders. With a variety of ready-made blocks and components, you can easily build a fully-functional website without the need for coding. Renuvo 128 is fully responsive and optimized for speed, ensuring that your website will look great and run smoothly on any device. The template also includes a powerful CMS that makes it easy to add and edit content and an SEO-optimized design to help improve your search engine rankings. With its seamless animations, smooth page interactions, and fully customizable design, Renuvo 128 is a great choice for anyone looking to create a professional and eye-catching resume website.
100% Customizable template
You can easily change the text and images in the template. If you need advanced help with Webflow template customization, don't hesitate to contact us!