Clinically - Doctor Website Template
By DesignMate
Clinically is a Webflow template tailored to the medical and healthcare business industry, providing a comprehensive range of pages that can be easily customized to suit the specific needs of your website, whether it be a hospital, clinic, or private practice. With its user-friendly design and powerful CMS integration, Clinically makes it simple to establish a professional, visually appealing online presence for your business.
Price $49 USD
%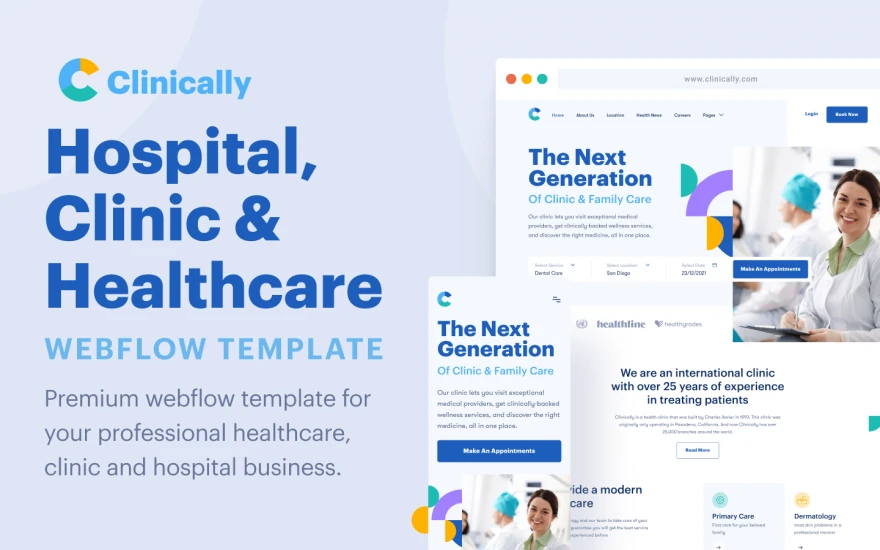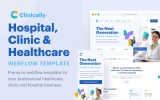 Template overview
Clinically is a Webflow template specifically designed for the medical and healthcare industry. It comes with multiple pages that can be easily customized to fit the needs of your website. The template is built by experienced designers and developers, resulting in a visually appealing and striking layout that can help your business expand by providing top-notch quality in all aspects. With its premium design, Clinically will leave a pleasant impression on visitors and provide the best user experience. The template is packed with various beautifully designed pages in Figma and is available for download upon purchase. Additionally, this template is equipped with features such as a unique and premium design, a CMS structure, and always being up-to-date with the latest Webflow features and functionalities. It is also perfectly responsive, speed optimized, and fully customizable.
100% Customizable template
You can easily change the text and images in the template. If you need advanced help with Webflow template customization, don't hesitate to contact us!