Meety - Conference Website Template
By wcopilot
Meety is a versatile Webflow template designed for creating professional conference and event websites, event landing pages, and one-page websites. The template is packed with essential features such as an about section, an event schedule, speaker bios, workshop listings, reviews, a photo gallery, and location information. It also includes 3 different layouts for blog pages, giving you the flexibility to choose the perfect layout for your website. With Meety, you can easily customize and launch your conference or event website with Webflow's code-free design tools and powerful CMS.
Price $49 USD
%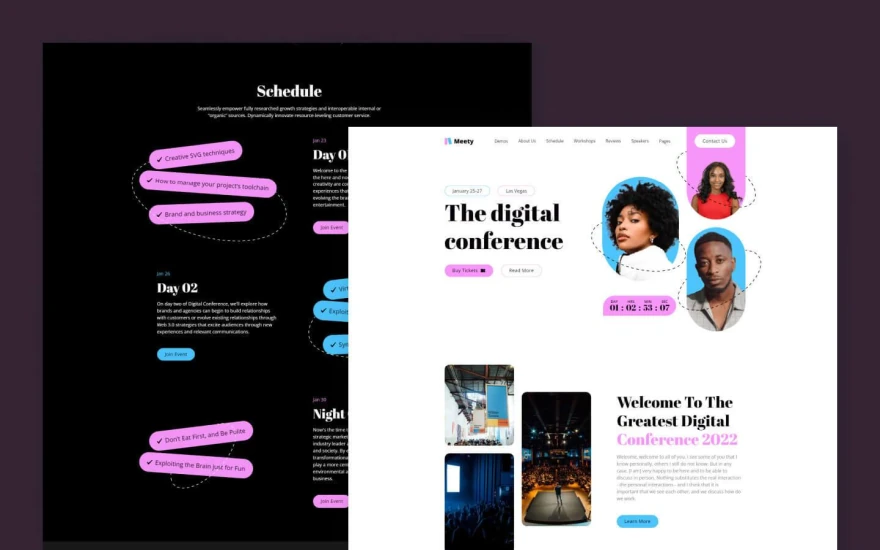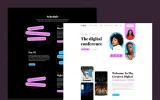 Template overview
Meety is a professional Webflow template perfect for conference and event websites, event landing pages, or one-page websites. It includes various sections such as about, event schedule, event speakers, workshops, reviews, gallery, location, and 3 layouts of blog pages. With this template, you can easily create a stunning website for your conference or event without any coding experience. One of the key features of Meety is its fully responsive design. This means that your website will look great on any device, including desktops, tablets, and smartphones. Responsive design is important as more and more users are accessing the internet via mobile devices. Additionally, Meety is retina ready, which ensures that all graphics are optimized for devices with high DPI screens, making your images and videos look crisp and clear on high-resolution displays. Meety also includes a powerful CSS grid system that allows you to easily reposition and resize items anywhere within the grid, helping you create powerful and responsive layouts in no time. It also includes a custom 404 page design, which can be easily modified to suit your brand. With the built-in Webflow CMS, you can easily update your website content and manage your blog collections. Meety also includes seamless animations and smooth page interactions, giving your website additional polish and usability. The Meety team also provides free customer support and free template updates. Overall, Meety is a perfect solution for creating a professional and engaging website for your conference or event.
100% Customizable template
You can easily change the text and images in the template. If you need advanced help with Webflow template customization, don't hesitate to contact us!