Diet X - Recipe Website Template
By BRIX Templates
Diet X is a Webflow template for food bloggers, it includes everything you need to launch a professional and visually appealing food blog. It is perfect for foodies and influencers who want to share delicious recipes, cooking tips and culinary stories with a wide audience. The template is fully responsive, customizable and easy to use, and it's powered by Webflow's powerful CMS, making it easy to publish and manage your content. With Diet X, you can launch your food blog today and start sharing your culinary expertise with the world.
Price $79 USD
%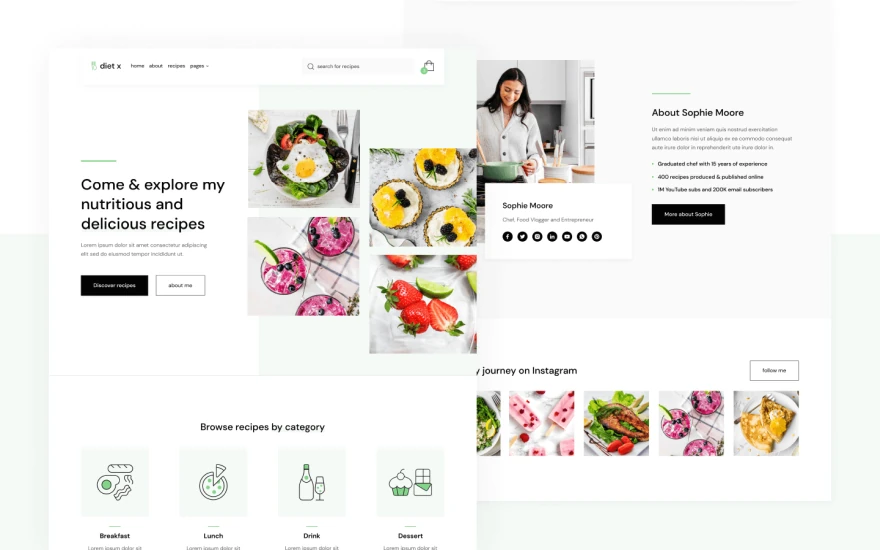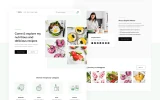 Template overview
Introducing Diet X, a Webflow template designed specifically for food bloggers looking to create a visually appealing website to share their delicious recipes. This template comes with everything you need to launch your website easily and efficiently. One of the benefits of using Diet X is the inclusion of a Figma file with your purchase. Additionally, the template offers a range of unique features such as 3 different headers and footers, 3 notification bars, matching social media cover designs, 2 email signatures, and a set of icons. Diet X stands out with its modern and premium design, following the latest web design trends. The template has been optimized for speed to provide a smooth user experience and improve SEO. It's fully responsive, ensuring a seamless browsing experience on any device. The template also features beautiful animations and interactions, making it easy to wow your visitors. The template is highly customizable, making it easy to personalize it to fit your brand guidelines. It's built using Webflow's CMS and Ecommerce features, allowing for easy editing of recipes and products for sale. Furthermore, the template will be updated regularly to include new features and functionality from the Webflow team.
100% Customizable template
You can easily change the text and images in the template. If you need advanced help with Webflow template customization, don't hesitate to contact us!