Education X - Education Website Template
By BRIX Templates
Introducing Education X, the ultimate template for eLearning platforms on Webflow. It comes with all the features and functionalities you need to create, teach, and sell online courses on a large scale. Its user-friendly design, easy-to-use interface, and built-in content management system make the process of creating and launching an eLearning platform as simple as 1-2-3. Whether you're looking to develop a platform for a school, university, or business, Education X has you covered. It's perfect for anyone who wants to take their eLearning to the next level.
Price $79 USD
%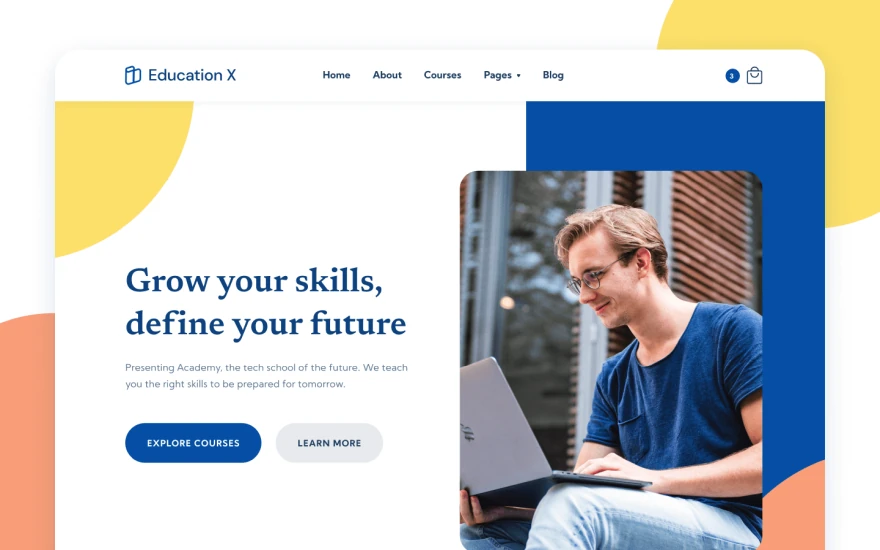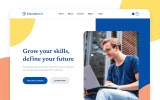 Template overview
Are you looking to build a website to sell online courses? Look no further. Education X is a premium Webflow template designed specifically for eLearning and education platforms. It has been created to make it easy for you to launch a unique website for your online school or academy. The template has all the necessary pages and features to attract and retain students. The design of Education X follows the latest web design trends, ensuring that your website has a modern, high-quality look. The template is also optimized for speed, ensuring a fast-loading experience for students. It is also fully responsive, so it will look great and be easy to use on any device. In addition, the template includes beautiful animations on all pages to make your website stand out. The template is also 100% customizable, making it easy for you to match it to your brand guidelines, and one more benefit of using Education X is that it includes a Figma file with your purchase. Education X is also built using Webflow CMS and e-commerce functionality, which means that many parts of the website can be directly edited using the Webflow Editor. Additionally, the template will be constantly updated with new features as they become available on the Webflow platform. Some of the features include responsive design, responsive navigation, forms, symbols, interactions, CSS grid, custom 404 page, web fonts, and optimized graphics. The template also includes a content management system and e-commerce functionality, allowing you to customize the customer's experience and shape everything from the homepage to a product page, cart to checkout. With Education X, you can easily create an impressive and functional website for your online courses.
100% Customizable template
You can easily change the text and images in the template. If you need advanced help with Webflow template customization, don't hesitate to contact us!