Aeinzai - Law Firm Website Template
By Flowzai
Introducing Aeinzai, a responsive website template designed specifically for law firms, law chambers, and law bars. This modern Webflow template is fully responsive and equipped with all the essential features you need to build a professional and contemporary website for your business. It allows you to easily customize your website using Webflow's code-free design tools and connect it to the powerful Webflow CMS for quick launch.
Price $49 USD
%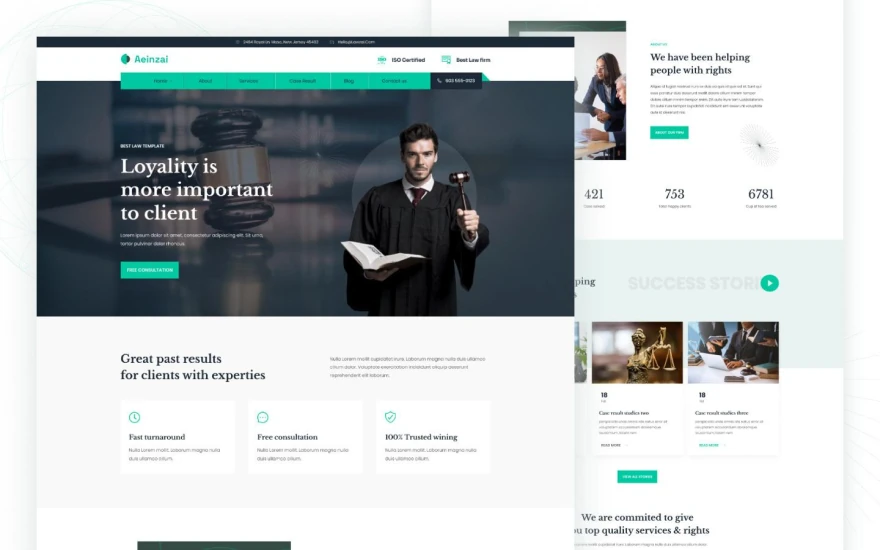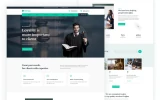 Template overview
Aeinzai is a premium Webflow template for building your next law firm or law chamber website. This template is packed with all the essential features you need to create a professional and modern website for your business. With Aeinzai, you can easily design and launch your website in no time. One of the key features of Aeinzai is its creative and modern design. This template is perfect for all types of law firm and law chamber projects, and it is sure to gain the trust of your customers. Additionally, the template is fully responsive, ensuring that your website looks great on any device, whether a desktop, mobile, or tablet. Another great feature of Aeinzai is its seamless animations. This template includes animation and hover effects on all pages and sections, making it eye-catching and engaging for users who browse your website for a long time. Additionally, the template is fully customizable, allowing you to adapt it quickly to your brand guidelines. Figma design source file is also included, and you can easily edit many website pages directly from the friendly Webflow Editor.
100% Customizable template
You can easily change the text and images in the template. If you need advanced help with Webflow template customization, don't hesitate to contact us!