Chakri - Job Portal Website Template
By Shohana Sharmin
Chakri is a modern and minimalistic Job Portal Website Template built with Webflow. It is designed to help you create a professional and effective job board website that will meet job seekers' and employers' needs and expectations. The template features a clean and minimalistic design that is easy on the eyes and focuses on the key elements of a job board website, such as job listings, search functionality, and contact forms. It is fully responsive, meaning it will look great on any device, from desktop computers to smartphones. Additionally, the template is easily customizable, allowing you to tailor it to your specific needs and preferences using Webflow's code-free design tools. With Chakri, creating a job board website has never been easier. You can easily connect it to our powerful CMS and launch it today.
Price $49 USD
%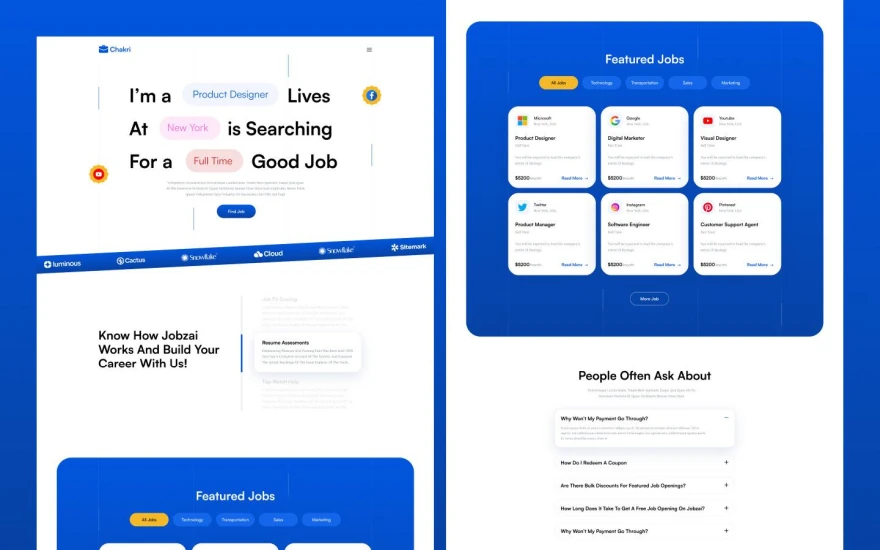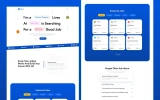 Template overview
Chakri - Job Portal Website Template is the perfect choice for creating a modern and professional job board website. The template is minimalistic, fully responsive, retina ready, and easy to customize. With its clean and minimalistic design, Chakri is suitable for all types of job board projects, making it easy to gain the trust of your customers. The template is optimized to work on all devices, ensuring that your website will look great on any device, whether it be a desktop, mobile, or tablet. The template also features seamless animations and hover effects, making the user experience even more memorable. And with its fully customizable design, you can easily adapt the template to fit your brand guidelines by using global site classes, global fonts, global color swatches, and much more. In addition to its great design, Chakri also comes with a Figma design source file, which can be sent to you upon request after purchase. And with its built-in Webflow CMS feature, you can easily edit and update many pages of your website directly from the friendly Webflow Editor. And for your convenience, the template also includes a style guide page, allowing you to easily change elements to match your brand without any extra effort.
100% Customizable template
You can easily change the text and images in the template. If you need advanced help with Webflow template customization, don't hesitate to contact us!