Insurzai - Insurance Website Template
By Flowzai
Insurzai is a website template designed for insurance businesses seeking a professional and responsive online presence. Built using Webflow, it is fully responsive and modern in design and comes with powerful CMS features that allow you to manage and update your website content easily. With Insurzai, you can easily create a stunning website for your insurance business and launch it quickly.
Price $49 USD
%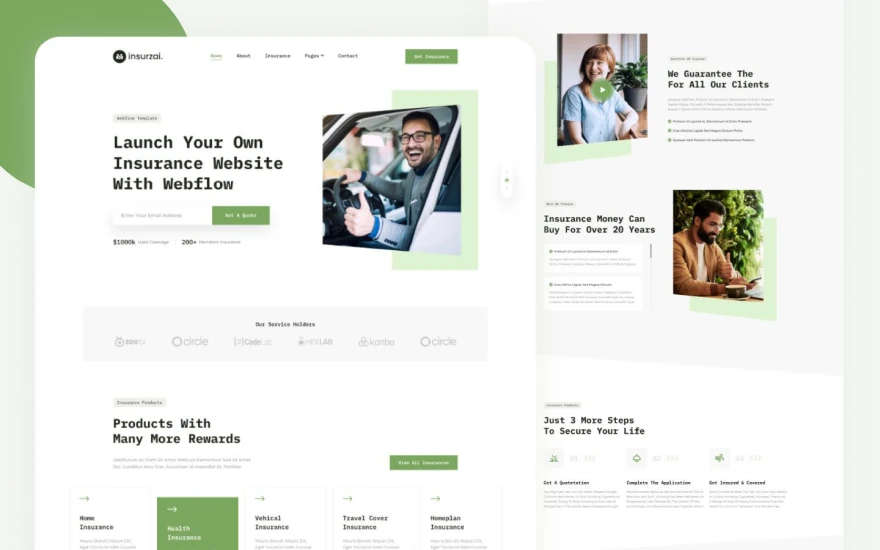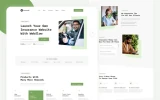 Template overview
Insurzai is a fully-responsive website template designed to help you build your upcoming insurance business website. The template is built using Webflow, a powerful web design tool that allows you to create custom designs without writing code. With Insurzai, you can easily customize any pre-built elements and layouts to match your brand guidelines and launch your website today. The design of Insurzai is both modern and trustworthy, making it perfect for insurance businesses that need to gain their customers' trust. The template includes various features tailored for the insurance industry, including pages for displaying insurance products, a blog, and a contact form. Insurzai also includes a variety of animations and hover effects that add a sense of polish and professionalism to the website. Insurzai also includes many other features that make it an excellent choice for insurance businesses. The template is fully responsive, meaning it will look great on any device. It also includes a built-in style guide, which makes it easy to customize the template to match your brand guidelines. Insurzai is powered by a powerful CMS, which allows you to easily edit and update your website's content directly from the Webflow editor. Insurzai is a great choice for insurance businesses looking to create a professional and engaging website.
100% Customizable template
You can easily change the text and images in the template. If you need advanced help with Webflow template customization, don't hesitate to contact us!