Investor X - Investment Website Template
By BRIX Templates
Investor X is a modern investment Webflow template specifically designed for venture capital or private equity firms seeking to create a captivating website to attract start-up pitches. Launch a unique website with Investor X today.
Price $79 USD
%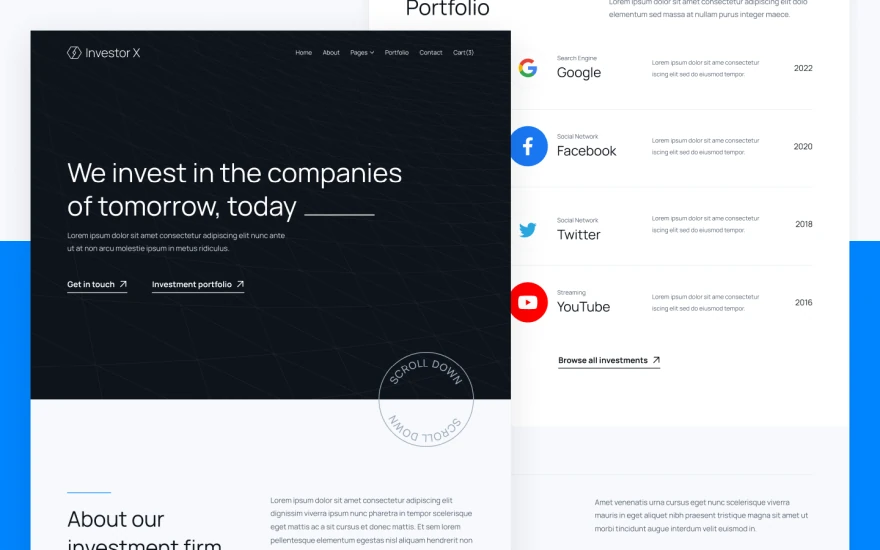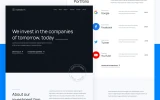 Template overview
Investor X is a modern investment Webflow template explicitly designed for venture capital and private equity firms looking to launch cutting-edge website. This template is designed to help you showcase your firm, attract new investment opportunities, and provide a seamless browsing experience to your website visitors. Investor X is built with a unique and premium design that follows the latest web design trends, ensuring that your website will be visually appealing to founders looking for investment. The template is optimized for speed, providing a lightning-fast browsing experience for your visitors, and is perfect for mobile and desktop devices. The template includes seamless animations and is 100% customizable to fit your brand's guidelines. Investor X is built using the latest features of Webflow and is equipped with CMS and e-commerce functionalities, making it easy for you to edit and manage the content of your website. The Figma file is included with your purchase, and the template will be updated on an ongoing basis to incorporate new features and functionalities in the future.
100% Customizable template
You can easily change the text and images in the template. If you need advanced help with Webflow template customization, don't hesitate to contact us!