Frequency M - Blog Website Template
By Nikolai Bain
Frequency M is a modern Webflow template perfect for creating a software blog or newsletter with membership functionality. It has everything you need to build a website with gated content and log-in and sign-up functionality, making it easy to create a professional and functional website.
Price $79 USD
%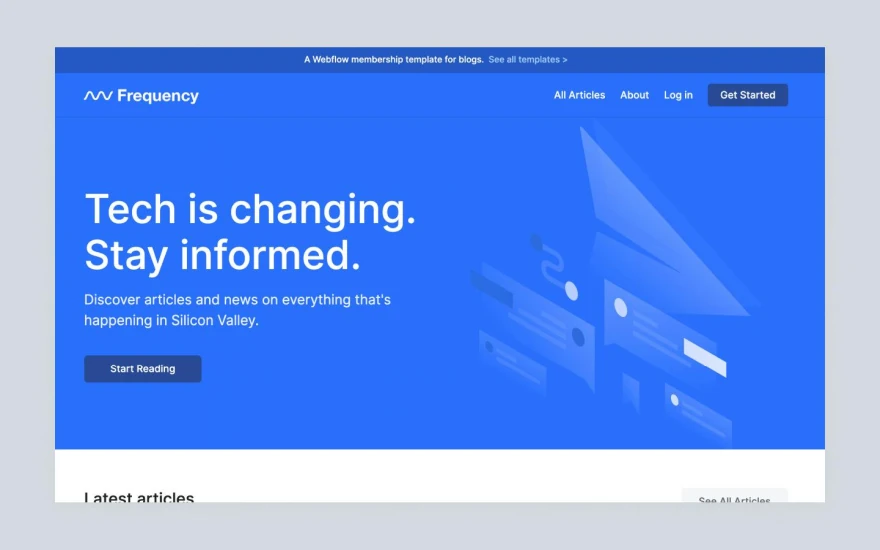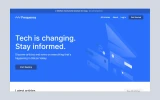 Template overview
Build a professional blog website with the Frequency Memberships template. This modern Webflow template is designed to provide everything you need to create a gated blog or article section with log-in and sign-up functionality on your website. Frequency Memberships template is built with Webflow's new membership functionality, making it easy for you to add and manage user accounts on your website. The template includes pre-built and designed pages for log-in and sign-up and a simple grid system for easy browsing between pages and projects. Additionally, editing global styles on the Style Guide page will update throughout the project, allowing for quick and easy brand customization. The template is also available without this feature if membership functionality is not needed. It is also customizable to suit your brand, with the ability to edit styles and elements without writing code. All images in the template are free to use, and utility pages such as 404 and Password are also included.
100% Customizable template
You can easily change the text and images in the template. If you need advanced help with Webflow template customization, don't hesitate to contact us!