Mailbox - Newsletter Website Template
By Conversion Flow
Build an attractive and engaging website for your newsletter using the Mailbox Webflow template. Enhance your subscriber base and increase readership through its well-designed user experience.
Price $49 USD
%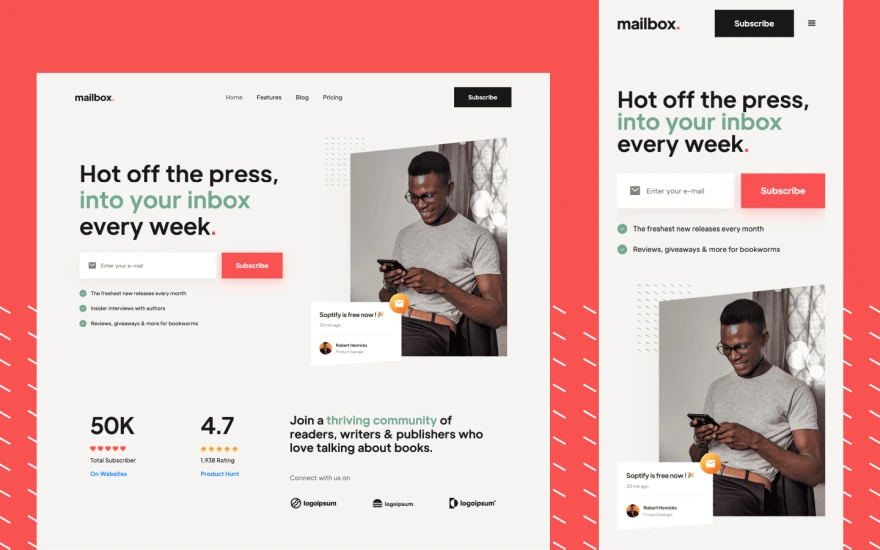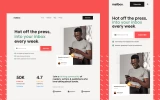 Template overview
The Mailbox Webflow template has been created to assist you in running a successful newsletter by converting visitors into subscribers. With its clean and modern design, the template showcases the benefits of subscribing to your newsletter, enticing visitors to sign up. The Mailbox template is highly responsive and optimized for fast browsing, ensuring an excellent user experience on all devices. The site is easy to navigate and fully customizable, allowing you to change the color palette, typography, and more to match your newsletter's branding. The template also comes with a style guide and utility pages, making changes and adaptations quick and effortless. With the Webflow CMS, editing your website and blog is easy and convenient without coding. You can preview your newsletter, drive subscriptions, and grow your readership with just a few clicks. The template also includes free updates, and the Figma file is available with purchase. The Mailbox Webflow template frees up time and space to focus on your newsletter, allowing you to leave a lasting impression on potential subscribers.
100% Customizable template
You can easily change the text and images in the template. If you need advanced help with Webflow template customization, don't hesitate to contact us!